Patient Engagement
We're sorry to let you know that the CoPPiR Network (coppir.org) is closing down, effective immediately. Funding to support CoPPiR was not renewed this year, and we're unable to continue to maintain the network, recruit new members, or promote its use among the Colorado health research community. We will be in touch with all current network members shortly with a final thank you and newsletter. We plan to leave the CoPPiR website active for the time being so that the Resources remain available. Thank you for your interest in this work.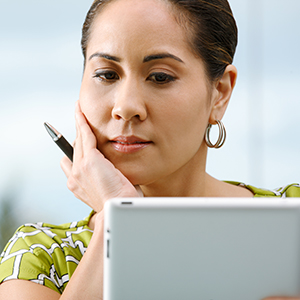 What is Patient Engagement?
Join a research team or advisory panel to give your ideas on how health research should be done!
- CoPPiR makes it easy for people who want to join a research team or patient advisory panel and get their voice heard in research.
- CoPPiR makes it easy for research teams to find people who want to work with them in research.
- CoPPiR matches people like you with research teams based here in Colorado to be a team member, not a study subject.
Who can join?
- Members of the CoPPiR network become eligible to join future research teams: you don't need a science background, and anyone 18 or older who lives in Colorado with experience as a patient or caregiver can join. 

What will I do? 

- You could be matched with a health research team to give your input to research study design and grant submission, develop patient enrollment materials and methods, help interpret study results, and/or help communicate results to patient, organizations, and research communities. 
- If you would rather join a patient advisory panel you could help larger groups of health researchers decide what the most important research questions are in Colorado right now, or help design outreach materials for recruiting people who want to become Patient Partners in research. 

- You could speak to community groups about the benefits of becoming a Patient Partner in research, and learn to be an effective advocate for expanding patient participation on research teams.


How much time will it take?

- It depends on the particular study or panel, but you could be asked to attend monthly meetings or conference calls.

What's In This for YOU?
By joining a research team or advisory panel, you can learn a LOT about:

- Health research and how it's done. 
- Health systems like Kaiser Permanente and Denver Health
- Medical terms and concepts

And many Patient Partners find that the experience gives them a way to "give back" on a personal health issue they're intensely familiar with, and contribute in ways that could save future patients from having to go through some of the challenges that they faced. Many also find that participating as a member of a research teams gives them more confidence when they're talking to their own doctors – they've become better health advocates for themselves and their loved ones!