About Us
We're sorry to let you know that the CoPPiR Network (coppir.org) is closing down, effective immediately. Funding to support CoPPiR was not renewed this year, and we're unable to continue to maintain the network, recruit new members, or promote its use among the Colorado health research community. We will be in touch with all current network members shortly with a final thank you and newsletter. We plan to leave the CoPPiR website active for the time being so that the Resources remain available. Thank you for your interest in this work.
CoPPiR is a partnership between Kaiser Permanente Colorado and Denver Health that encourages and supports the engagement of Colorado patients as members of Colorado health research teams. In order to reflect the diversity of patient experiences and health conditions from our state, we encourage the participation of all patients in Colorado, regardless of their health insurance status or coverage. Researchers from any research organization in Colorado are welcome to access this resource.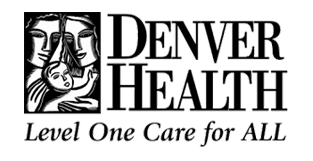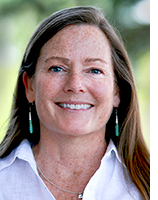 Sarah Madrid, MA, Kaiser Permanente Site Investigator
Sarah Madrid is Senior Project Manager at the Institute for Health Research (IHR) at Kaiser Permanente Colorado (KPCO). Her work focuses on expanding the engagement capacity of KPCO patient partners and research teams across the country, and developing engagement resources for both patient stakeholders and researchers. She recruited for, established and facilitates the IHR's Center of Excellence in Cancer and Genomics' Patient Advisory Board. She leads the CoPPiR initiative, and in conjunction with Dr. Ed Havranek at Denver Health, leads efforts to expand the reach of CoPPiR to include patients and researchers from across Colorado. Recently Sarah joined the Kaiser Permanente Research Bank as the Scientific Lead for their National Community Engagement and Outreach.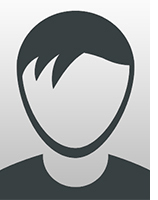 Edward P. Havranek, MD, Denver Health Site Investigator
Dr. Havranek is a cardiologist and Director of Medicine at Denver Health and Professor of Medicine at the University of Colorado School of Medicine, and has directed the Center for Health Systems Research since its inception. Drawing on 25 years of practice in a public hospital serving vulnerable patients, he has strong interests in care for the underserved. For over 10 years, his research activities have focused on the promotion of health equity. He is principal investigator for the AHRQ R24 grant under which the Denver Health Community Advisory Panel (CAP) was convened, and has been an active participant in the panel's development.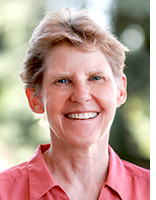 Leslie Wright, MA, Kaiser Permanente Community Research Liaison
Leslie Wright is a Community Research Liaison (CRL) from the IHR. Since 2008 she has engaged local partners, patients and health providers to identify community health priorities, assisted academic and community investigators in designing locally relevant studies that address real partner, patient and provider needs, and developed strategies using Community Based Participatory and Patient Centered Outcomes Research methods. In this capacity she was a founding member of and CRL for the LGBT SUSTAIN (Seniors Using Supports to Age In Neighborhoods) community research partnership, an end product of which is the Capitol Hill Care Link in Denver, CO.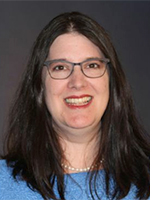 Susan L. Moore, PhD, MSPH, Denver Health Social Media Lead
Dr. Moore is the Assistant Director of the Denver Health Center for Health Systems Research and the lead for the mHealth Research Methods Core in the Adult and Child Consortium for Health Outcomes Research and Delivery Science (ACCORDS) at the University of Colorado Denver. Her research focuses primarily on consumer health informatics, and particularly on the design, implementation, and use of mobile health (mHealth) technology to aid patient-provider communication, including communications conducted and mediated through social media channels. Dr. Moore also has expertise in mixed methods research, with a particular emphasis on the qualitative evaluation of intervention impact and both provider and patient experience with the use of technological solutions, and is actively engaged in facilitation of discussions with Denver Health's Community Advisory Panel for patient-centered outcomes research. As part of the CoPPiR team, she leads social media strategy development, implementation, and operation.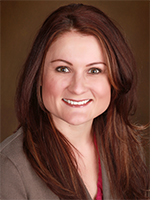 Suzanne Dircksen, MBA, Denver Health Program Manager
Suzanne Dircksen has been the program manager for the Center for Health Systems Research at Denver Health since 2013. She has six years of experience in human subjects research and has contributed to studies in the fields of interventional cardiology, neurovascular intervention, trauma and pre-hospital services; each study included subjects across a broad spectrum of ethnicities and a range of socioeconomic positions.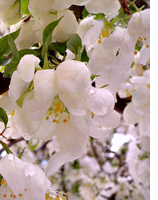 Charlene Barrientos Ortiz, Community Research Liaison
Charlene Barrientos Ortiz is a Program Manager and Community Research Liaison at the Colorado School of Public Health. She is a Colorado native with a background in nonprofit, social justice activism, and public health. She is well known for her work in eliminating health disparities, improving health equity, community based participatory research and community engagement. Ms. Barrientos Ortiz works on evaluation and research activities, including as a team member in this project.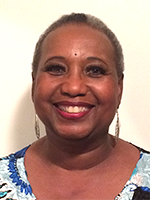 Selena Dunham, Stakeholder Council Advisor
Selena Dunham, a KPCO patient, is a Patient Stakeholder Council Advisor on this project. She is a professional Corporate /Human Resources Executive with a decades long record of promoting equality and excellence in workplaces, excelling in staff development, service, etiquette, international diversity, protocol training, entrepreneurial growth, and human rights. A dedicated champion of diversity in the workplace and local community with demonstrated strong cultural awareness, Ms. Dunham has a history of community leadership, having served on numerous not for profit, state, local and Federal boards and political campaigns, including as the Director of Human Resources and Administration for Organizing for America's Colorado Campaign to Re-Elect President Barack Obama, and Chief of Staff for the Denver 2008 Convention. As a cancer survivor with extensive community ties, Ms. Dunham will work closely with Ms. Bellofatto to lead the creation and evolution of the Stakeholder Council.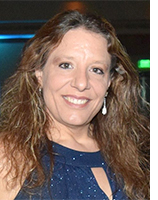 Tammy Bellofatto, Community Advisor
Tammy Bellofatto is a Community Advisor on this project and also a member of the Denver Health CAP. She is the Manager of Vocational Services at The Colorado Coalition for the Homeless and a founding member of Denver Health's Community Advisory Panel. Through her personal and professional experience combined, she represents the perspectives of people in poverty, teen mothers, single parents, patients both insured and underinsured, people suffering from obesity, hypertension, and pre-diabetes, convicted felons, homeless and formerly homeless, and veterans. She is currently attending college and studying American Sign Language.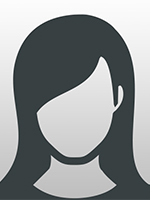 Sarah E. Leslie, MPH, Denver Health Social Media Coordinator
Sarah Leslie is a Research Projects Coordinator at the Denver Health Center for Health Systems Research.  She has worked with health communication using social media since 2013, and marketing through social media since 2010.  Ms. Leslie has extensive experience working in patient-centered research, as well as in research and health promotion using mobile health (mHealth) technologies.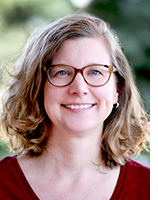 Kathy Gleason, PhD
Kathy Gleason is a Research Specialist at the Institute for Health Research (IHR) at Kaiser Permanente Colorado (KPCO). Kathy has been on study teams for website-based interventions that provided parents with information about childhood vaccines, looking at concerns of patients with multiple conditions including hypertension or diabetes for a patient-centered outcomes study, and helped with other projects focusing on patient outreach. She joined the CoPPiR team in October 2017 and focuses primarily on recruitment for the network and outreach to current CoPPiR members, including the CoPPiR Network newsletter.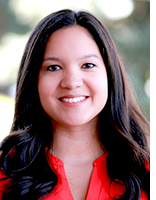 Ruth Bedoy, BS
Ruth Bedoy is a Senior Professional Research Assistant at the Institute for Health Research (IHR) at Kaiser Permanente Colorado (KPCO). Her focus is recruiting and tracking patients for a randomized trial that will examine the impact of expanding access to naloxone for adults prescribed chronic opioid medicines. She is also involved in a lung nodule study, development of study surveys and databases on a secure web application, and patient interviews. Ruth joined the CoPPiR team in October 2017 as a REDCap (survey software) specialist. She is looking forward to working on the CoPPiR team.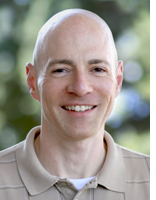 Andrew Sterrett, PhD, Data Analyst
Andrew Sterrett is a Data Analyst at the Institute for Health Research (IHR) at Kaiser Permanente Colorado (KPCO). He has contributed to data discovery, extraction, manipulation, and analysis in studies of cancer, diabetes, pregnancy, fibrotic liver disease, food insecurity, opioid overdose, patient engagement, clinical practice quality improvement, and analytical methods that accommodate missingness in laboratory results. He has worked extensively on data infrastructure, including automated distributed programming, modular analysis programming, and web server data security.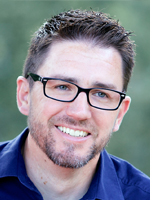 Andrew Hamblin, BS, System Developer II
Andrew is a System Developer on the Tech Services Team at the Institute for Health Research (IHR) at Kaiser Permanente Colorado (KPCO). For the last 13 years he has helped with system development, website design, and IHR communcations both internally and externally. He enjoys working on CoPPiR and has been on the team since its creation. He spent the last part of 2017 getting a redesigned CoPPiR website ready for launch and is happy to share the new fresh look with our members and partners.